banks
AND FINANCIAL
INSTITUTIONS
GUARANTEEING CUSTOMER AND EMPLOYEE SAFETY
In addition to preventing robberies, vandalism and break-ins, it is becoming increasingly necessary to prevent cash machine tampering by resorting to the use of video surveillance. The solutions we implement for the banking sector include the integrated management of all access and alarm systems: video surveillance, anti-theft and anti-intrusion systems and burglar alarm systems.

Design. We engineer complete solutions by integrating the market's best technologies, selected from a pool of top-quality partners.
Installation. Our operational, organisational and management capacity is such that we can tackle projects of any size throughout Italy.
Maintenance. We offer a fully comprehensive support and maintenance service, thanks to our Security Operation Centre which constantly monitors the infrastructure.

BANKS AND FINANCIAL INSTITUTIONS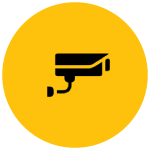 Video surveillance systems able to detect movement and use facial recognition and behavioural identification to document suspicious or unusual activity around the bank.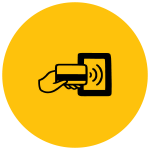 ACCESS CONTROL
AND MANAGEMENT
Systems for controlling client (revolving doors, people identification systems) and personnel (ID badges, time management) access.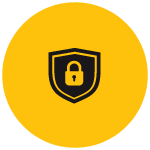 ANTI THEFT
AND ANTI-INTRUSION
Systems that instantly detect bank break-ins. Protection of safes and cash dispensers.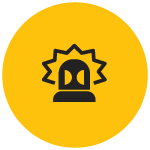 Anti-theft systems, anti-theft revolving doors, buttons for silently alerting the police of any criminal actions or activating instant countermeasures (fog generators).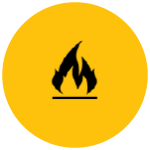 Systems that promptly signal dangerous situations such as fires and gas leaks: smoke and gas sensors, detectors and extraction systems.
JUST SOME OF OUR COMPLETED PROJECTS

FILL IN THE FORM AND WE WILL GET BACK TO YOU ASAP