private
and residential
buildings
WITH HOME AND FAMILY SAFETY AT MIND
Defending your home against intrusions and keeping your family members safe, is of fundamental importance. The solutions we implement in this sector take numerous variables into account – such as the type of home, its location and any vulnerable points: each system is "tailor-made" and designed after a thorough analysis and accurate risk assessment.

Design. The anti-theft and anti-intrusion system projects are only designed once an on-site inspection has taken place, in order for us to be able to offer the best solution based on the property's needs.
Installation. We pay the utmost attention to the installation procedure by integrating aesthetically-pleasing technological systems and boasting a painstaking operational management of the works in question.
Support. We offer a fully comprehensive support and maintenance service, thanks to our Security Operation Centre with advisors on hand 24/7.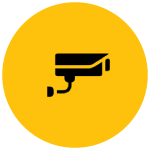 Video surveillance systems for controlling and monitoring the home's external areas (perimeters, gardens, terraces) and internal areas with night vision, motion tracking and smart notification functions.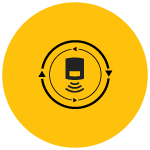 Outdoor protection systems to detect intruders before they even reach the home.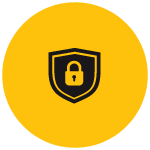 ANTI-INTRUSION
AND ANTI-THEFT
Systems that instantly detect home break-ins.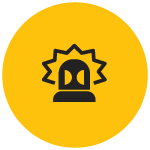 Anti-theft systems to protect residential homes: remote controls and silent alarms to alert the police or video surveillance company in the event of an alarm being triggered.
JUST SOME OF OUR COMPLETED PROJECTS

FILL IN THE FORM AND WE WILL GET BACK TO YOU ASAP