STADIUMS AND
SPORTS ARENAS
UNFORGETTABLE EMOTIONS WITH PEACE OF MIND
Stadiums and sports arenas house huge numbers of people for short periods of time. The solutions we implement in this area carefully take into consideration any critical situations that may arise both inside and outside the structure. Furthermore, the security management system covers multiple areas such as the entrances, stands, changing rooms, drop-off areas, coffee shops and restaurants, in addition to the external perimeters, car parks and general external areas.

Design. We engineer complete solutions by integrating the market's best technologies, selected from a pool of top-quality partners.
Installation. Our operational, organisational and management capacity is such that we can tackle projects of any size throughout Italy.
Maintenance. We offer a fully comprehensive support and maintenance service, thanks to our Security Operation Centre which constantly monitors the infrastructure.

STADIUMS AND SPORTS ARENAS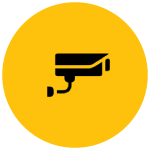 Complete infrastructure monitoring systems: ranging from the footfall (facial recognition of the fans at the entrance), to the internal areas (stands, playing area and service areas) and external areas (perimeters, car parks and adjacent areas).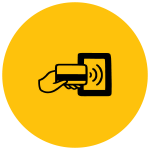 ACCESS CONTROL
AND MANAGEMENT
Systems for controlling fan (ticket-reading turnstiles, identification systems with facial recognition), service personnel (ID badges, time management) and vehicle access (vehicle passes, car plate recognition).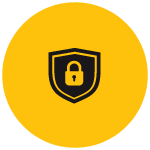 ANTI-THEFT
AND ANTI-INTRUSION
Systems that instantly detect intrusions within the premises or in the external perimeter areas.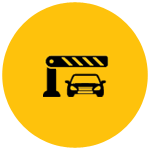 Complete modular systems for managing the drop-off areas and car parks typically found at infrastructures which host major events: access barriers, automated car park payment machines, multifunctional columns, vehicle passes and number plate recognition systems.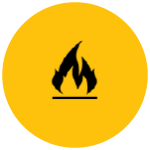 Systems that promptly signal dangerous situations such as fires and gas leaks: smoke and gas sensors, detectors and extraction systems.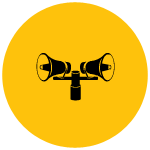 PA systems to transmit information and advertising messages or in the event of a fire, gas leak, or general emergency – transmit voice evacuation instructions.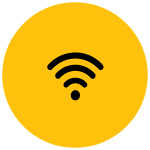 Wired networks in optical fiber or copper. Wireless networks (Wi-Fi and DAS) to ensure a high signal strength, even in thick-walled buildings with poor radio penetration.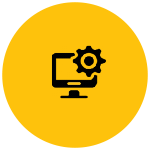 Centralised security systems. The establishment of the GOS (Security Operating Group) control room for video surveillance system management and monitoring. Sharing video streams with the police forces (police headquarters).
JUST SOME OF OUR COMPLETED PROJECTS

FILL IN THE FORM AND WE WILL GET BACK TO YOU ASAP