commercial
and industrial
sectors
COMPANY-TAILORED SECURITY MEASURES TO PROTECT PROPERTY AND PROFITS
Shops, warehouses, production facilities, factories and offices all contain valuable goods, machinery and documents that require continuous monitoring and protection. Our solutions for this sector are aimed at ensuring the continuous monitoring of structures, systems, goods and people. The result is an integrated security system that encompasses the perimeters, outdoor car parks, production lines, warehouses, offices and general buildings.

Design. We engineer complete solutions by integrating the market's best technologies, selected from a pool of top-quality partners.
Installation. Our operational, organisational and management capacity is such that we can tackle projects of any size throughout Italy.
Maintenance. We offer a fully comprehensive support and maintenance service, thanks to our Security Operation Centre which constantly monitors the infrastructure.

COMMERCIAL AND INDUSTRIAL SECTORS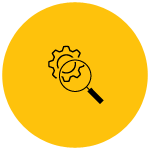 VIDEO ANALYSIS
PRODUCTION LINES
Video analysis systems for controlling and monitoring production lines (real-time checks of the machine's operating status and processes).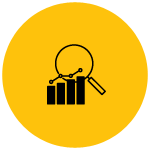 VIDEO ANALYSIS
MARKETING KPI
Video analysis systems to support Business Intelligence in the retail sector: people counting, analysis of preferential routes, heatmaps, statistics.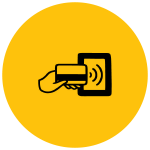 ACCESS CONTROL
AND MANAGEMENT
Systems that control people (ID badge and time management systems) and vehicle access (vehicle passes and number plate recognition).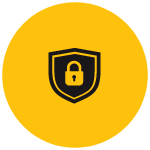 ANTI-THEFT
AND ANTI-INTRUSION
Systems that instantly detect intrusions within the premises or in the external perimeter areas.
Car park management systems: access barriers, vehicle passes and number plate recognition systems.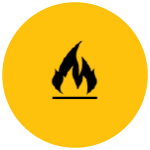 Systems that promptly signal dangerous situations such as fires and gas leaks: smoke and gas sensors, detectors and extraction systems.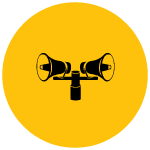 EVAC PA and evacuation systems for broadcasting emergency messages indicating the procedures to be followed in the event of a fire or other dangerous situations.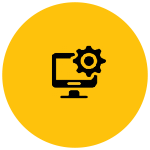 The centralisation with the help of PSIM platforms of all the security, fire and video surveillance systems in a single control room.
JUST SOME OF OUR COMPLETED PROJECTS

FILL IN THE FORM AND WE WILL GET BACK TO YOU ASAP