KEEPING TRAFFIC MOVING SAFETY
Road and motorway network management is of national importance. The solutions we implement for this sector allow for real-time monitoring, information to be obtained that simplifies the decision-making processes and for the infrastructure to be optimally used: better manage emergency situations, keep traffic congestion-free, collect statistics and enforce the driving laws.

Design. We engineer complete solutions by integrating the market's best technologies, selected from a pool of top-quality partners.
Installation. Our operational, organisational and management capacity is such that we can tackle projects of any size throughout Italy.
Maintenance. We offer a fully comprehensive support and maintenance service, thanks to our Network Operation Centre which constantly monitors the infrastructure.

ROAD AND MOTORWAY NETWORK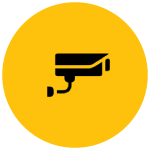 VIDEO SURVEILLANCE
AND TRAFFIC ANALYSIS
Video surveillance systems for monitoring junctions, tunnels, bridges and toll booths, in addition to identifying potential risks – in real time – deriving from accidents, wildlife on the carriageway or weather-related dangerous road conditions.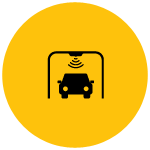 ELECTRONIC GATEWAYS FOR
CONTROLLING VEHICLE FLOW
Electronic gateways for permanently monitoring road traffic: vehicle recognition, automatic number plate recognition, verifying data with ministerial databases, reporting irregularities and generating statistics.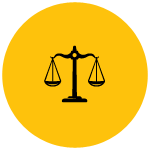 Video analysis aimed at extracting data and information for forensic use: search for events; search for vehicles; extract images and videos in standard formats; generate certified technical reports with probative value.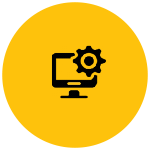 Centralised video surveillance systems throughout the help of PSIM platforms. The establishment of control rooms for system management and monitoring.
JUST SOME OF OUR COMPLETED PROJECTS

FILL IN THE FORM AND WE WILL GET BACK TO YOU ASAP