COVID-19
restarting safely
SOLUTIONS TO RESTART SAFELY
We make our experience available by proposing the best solutions to combat the spread of COVID-19. Of all the control activities that can be adopted, body temperature screening is the simplest and safest prevention activity as it quickly identifies subjects with fever, or those potentially infected by the virus.
We, at Beeup, have started to face the Covid-19 problem since the first weeks of 2020, called to implement thermographic detection systems to measure the body temperature of travelers from China at the airports of Bologna and Trieste.
Today we make all the experience gained with this technology available to companies, commercial activities and public bodies, offering a wide range of solutions to speed up control procedures as much as possible, making them automatic, allowing the passage of more people at the same time, even on two rows, without creating slowdowns or gatherings.
Indoor thermographic screening on employees without impacting on time to enter the plants. The case of ILCAM SpA.
Indoor thermographic screening of travelers without impacting on boarding and disembarking times at the gates. The case of Marconi of Bologna.
Outdoor thermographic screening for stadiums, large outdoor events, companies with large openings.
We help companies, businesses and public bodies to restart safely, providing them with a wide range of options for measuring the temperature of customers, employees, visitors.
We offer solutions that adapt to different needs: from portable systems such as thermographic guns, which do not require any installation and are ideal for companies and shops without an entrance garrison, to multifunctional systems that can be integrated with motorized gates and access systems, up to permanent solutions that guarantee very high performance. We have also patented a transportable solution, START, for those situations in which it is necessary to monitor large open-air gates, such as large events, large construction sites, railway and underground stations, port docks, borders, etc.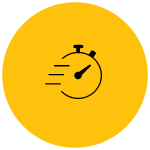 Our systems carry out measurements in real time (measurement speed <30ms) with an accuracy of less than ± 0.3 ° C (calibration certificate provided).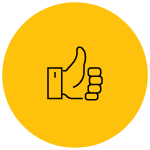 The automatic procedures we have developed allow operators to work in safe conditions, at a distance of at least 1.5 m from the subjects.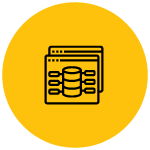 INTEGRATION AND AUTOMATION
Our temperature detection systems can be integrated with motorized gates, access systems, facial recognition or other security systems already present.

FILL IN THE FORM AND WE WILL GET BACK TO YOU ASAP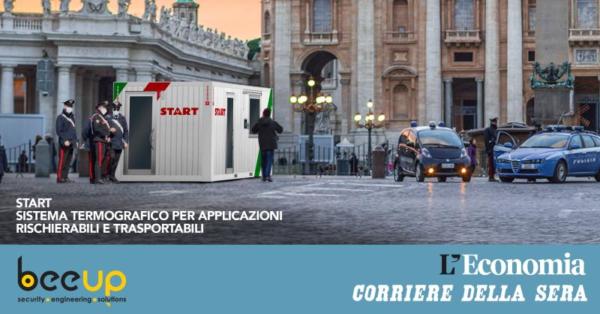 Arriva il termoscanner per rilevare la temperatura in movimento e evitare code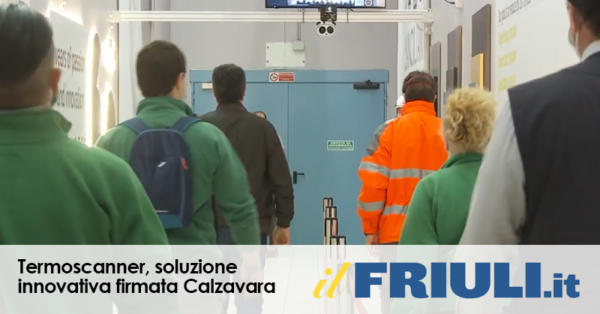 Termoscanner, soluzione innovativa firmata Calzavara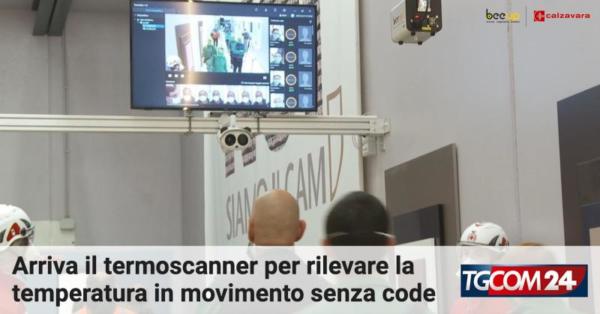 Da Calzavara un sistema per rilevare la temperatura corporea istantaneamente e su soggetti in movimento disposti su due file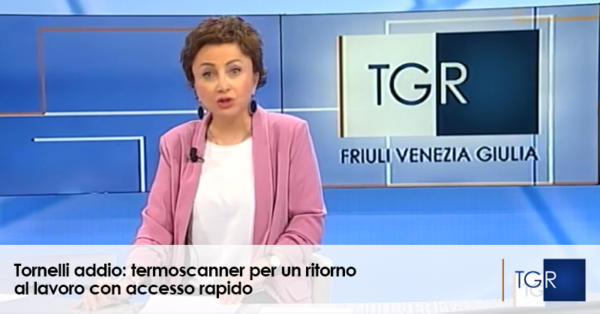 Tornelli addio: termoscanner per un ritorno al lavoro con accesso rapido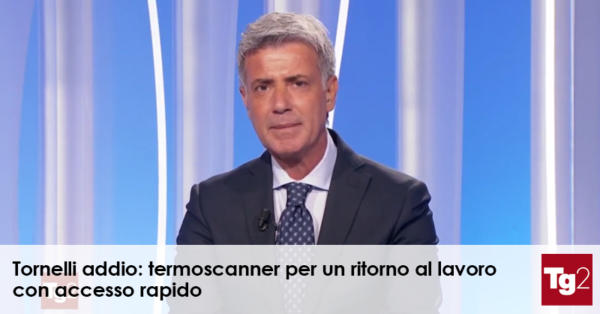 Tornelli addio: termoscanner per rilevare la temperatura senza fermarsi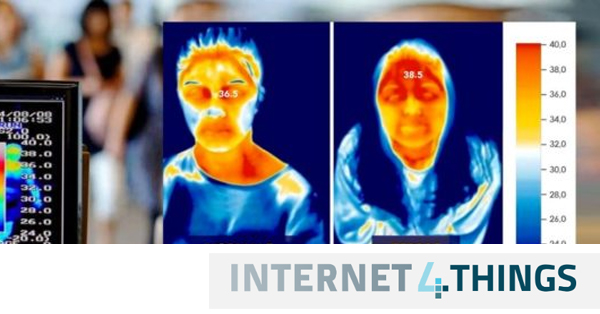 Calzavara propone un sistema di termoscanner valido anche all'aperto